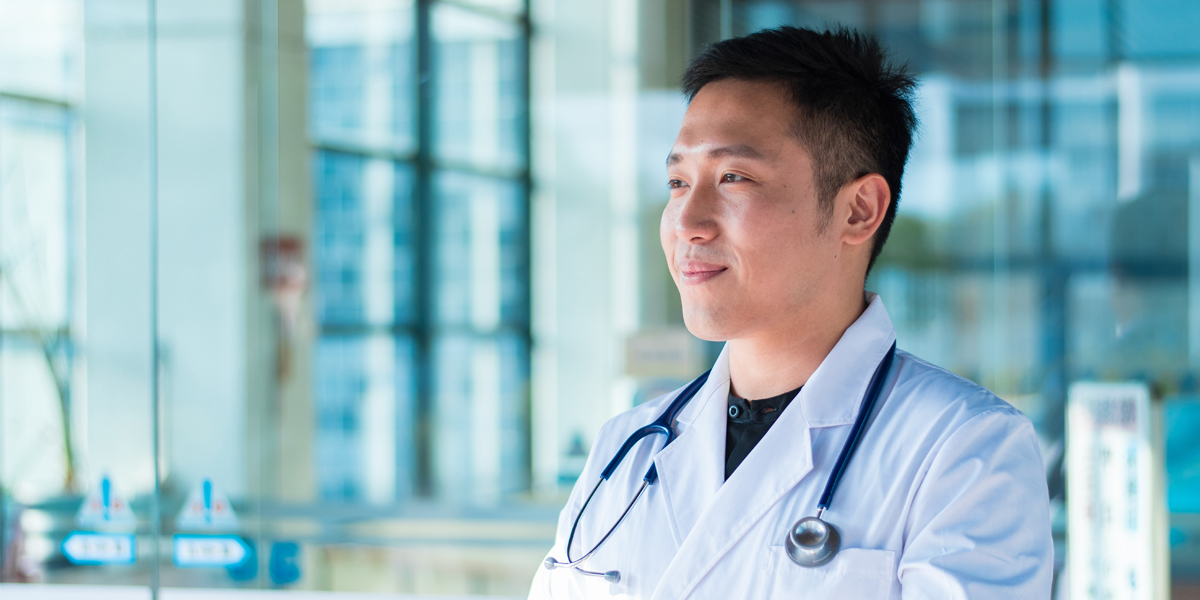 Unifying Quality Care Globally: Thousands More Hospitals Seeking Joint Commission Accreditation Outside the U.S.
Hospitals and healthcare facilities around the world are investing in earning their Joint Commission International accreditation for many good reasons.
The hundreds now being accredited each year are recognized for quality based on metrics developed over the last few decades and applied primarily in the US, where insurers from the government (through Medicare and Medicaid) to massive commercial payors aligned to create uniform quality standards and metrics designed to decrease returns to hospitals and clinics by reducing complications and related costs.
It is no easy feat to become accredited in the US, or elsewhere, as standards are high and the collection of metrics and methodologies for reporting can be daunting. But the rewards for patients, for medical professionals, for operators and administrators and especially for society are great.
New revenue opportunities for organizations outside the US are also great, particularly as insurers in the US are starting to recognize the cost for many procedures and treatments can be dramatically lower, causing the industry to rethink options including subsidized medical travel.
The cost of care varies greatly, and until more and more internationally-based hospitals can achieve accreditation, the opportunity to reduce overall cost-of-care in the US will remain limited, which is driving a tremendous amount of demand for experienced and skilled Joint Commission experts, especially in China, India and other large countries with increasing numbers of doctors and nurses coming out of medical schools.
Here's a comparison of costs for procedures as an example of the economics behind more and more interest in establishing formal relationships between international hospitals and payers in the US: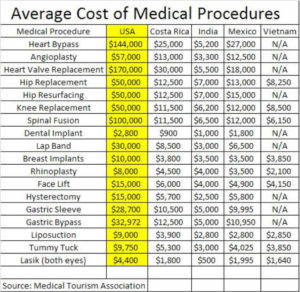 While "medical tourism" has been primarily understood as a reasonable solution for voluntary, patient driven procedures including plastic surgery and medical weight loss, we are starting to see steady increases in referring patients for heart and orthopedic surgeries which are being performed at a fraction of the cost for the identical procedure in the US.
This all sounds good, until complications set in, and patients who traveled a great distance have a bad experience and need additional procedures or expensive corrective healthcare to solve for infections or other "unexpected consequences" – and thus, the movement to identifying hospitals for Joint Commission initiatives and ongoing compliance continues to pick up steam.
Different hospitals employ different strategies to prepare for the JCI process, but all are driven is driven by a desire to serve their primary populations better, to improve outcomes, to improve their operations and economics, but also to attract international acclaim and referrals.
Important organizations including the Joint Commission International (JCI), founded in 1994 by The Joint Commission, are making accreditation on a global scale possible. As of 2018, JCI has helped implement programs in more than 90 countries, working alongside other non-profits like the World Health Organization. Remarkably, JCI is growing at an average of 20 percent annually, which is itself a key metric indicating the health of the accreditation movement.
Ultimately, all agree, one of the main benefits of JCI accreditation is in building a culture of accountability within a hospital. "It makes people uncomfortable to report mistakes, but you need an open and transparent environment," says Pan. Although achieving accreditation back in 2005 took a lot of effort and resources, she adds, now JCI's international best practices have become a natural part of hospital operations.
According to the JCI website, health care staffing firms seek certification because it:
Demonstrates commitment to a higher standard of service
Provides a framework for organizational structure and management
Provides a competitive edge in the marketplace
Enhances staff recruitment and development
Is recognized by insurers and other third parties
May reduce liability insurance costs
Certification process
Best practices and better patient outcomes make the effort to become accredited, and remain accredited, worthwhile.
Fundamentally, the process, which requires a significant commitment of not just time, but cultural change and awareness, can change the entire future of international hospitals, giving those who earn and continue to comply the kind of "five-star" rating that the finest restaurants, hotels and airlines benefit from. Only in this case, that rating opens the doors not only to building consumer confidence, but institutional confidence with a stable source of funding when payors create billing relationships.
Hospitals must work very hard with organizations like JCI, including committing to up-front fees for assessments, consulting, and access to systems and technologies, as well as considerable time from leadership and administrative teams.
Preparing for the inspection process can take up to two years, with the accreditation process covering everything from clinical outcomes and safety to sanitation and environmental policies and practices.
One hospital in China reported growing from $30 million in revenue in 2005 to $150 million in 2018 (Beijing United Family Hospital).
Operating costs due to reduction in errors and readmissions are also having a measured impact on economics.
With upfront consulting fees for professional assessments of up to $100 thousand, including time, travel and accommodation costs, the greater expense can often be the time it takes internal staff, trained in the new quality measures and reporting, to effect cultural change. It is not easy to go from hiding mistakes to openly tracking and training staff on how to avoid mistakes as part of an ingrained commitment to providing the highest, most measurable levels of care.
Ongoing maintenance can be a challenge as well, given that assessments happen every three years. Embedding the collection and analysis of data into the daily workflows can be done more easily with software and training, helping accredited hospitals avoid having to "gear up" to be re-accredited.
Finally, for medical professionals – doctors, nurses, nurse-practitioners and specialists – their ability to work collaboratively and travel themselves on medical missions is enhanced as more and more hospitals and healthcare facilities are speaking a common language.
Across the continuum of people, a quality JCI process includes leadership, human resources, performance measurement metrics documents, data input, information management, reporting and readiness for audits.
These three standardized performance measures are the backbone of every successful accreditation and re-accreditation platform:
Do not return rate for clinical reasons
Do not return rate for professional reasons
Completeness of personnel file
The oldest and largest standards-setting and accrediting body in health care in the United States, the Joint Commission evaluates more than 20,000 organizations and "inspires them to excel in providing safe and effective care. Joint Commission Resources (JCR) is the official educator and publisher of Joint Commission standards and serves as an expert resource for performance improvement. JCI is a division of JCR.
More information can be found here.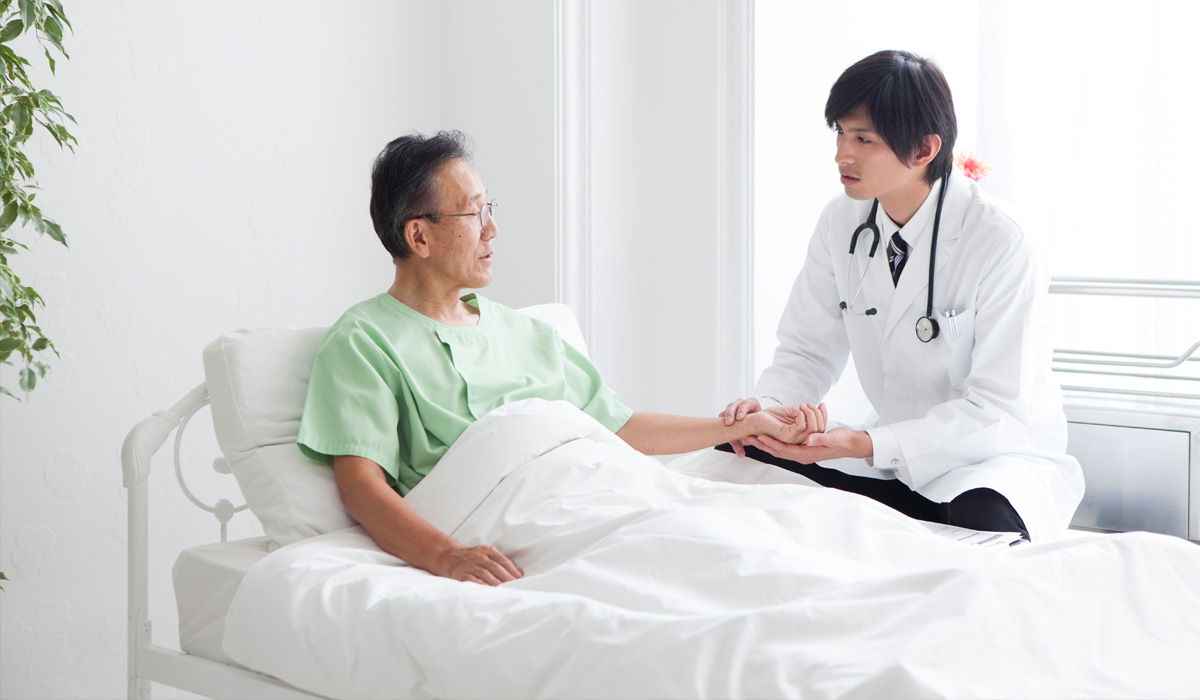 Medical Tourism and Travel: A Movement
09 OCTOBER, 2018 Medical Tourism and Travel: A Movement In this 2017 study published by the Medical Tourism Association (MTA), this non-profit association shared the latest trends associated with traveling internationally for quality medical care. The methodology...